Material Hierarchy¶
Taxonomy¶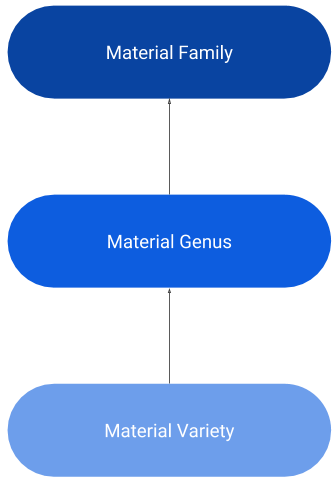 Material Family - A material family is a group of materials that share a set of features typically defined commercial and/or marketing-wise.
Material Genus - A material genu is a sub-group of materials within a material family that share a set of technical features such as physical and visual properties.
Material Variety - A material variety is the basic material hierarchy unit, meaning there's no more subdivision bellow; thus unequivocally identifies a material. Within the material genu, a particular feature makes a material variety unit, ie: color.
Example¶

Substance Designer¶
The following Substance Designer's workspace shows how one could re-create the above python example: